A recently retired police officer and his wife were killed Thursday night in a multi-car crash on a dark New Hampshire highway.
Sgt. John Johnson, 58, was less than six months into his retirement, following 39-year career on the force, when the car he was driving was struck head-on by a wrong-way driver on Route 101 in Epping, according to a press release from New Hampshire State Police.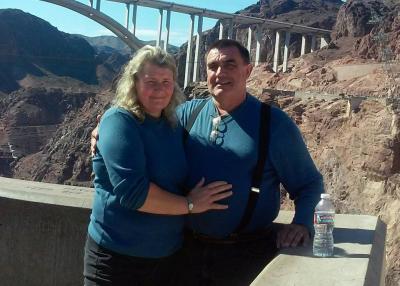 Just before midnight, Johnson's 2008 Chevrolet Impala was traveling westbound when it was struck by an eastbound pickup truck being operated by Ryan Kittredge, 31, of Derry, according to the report.
Johnson and his wife, Heidi, 57, were pronounced dead at the scene.
Sergeant Johnson is a Townsend (MA) native who retired from the agency but still served as a reserve.
The loss has struck the town hard.
The police station was swarmed by media on Friday, while town workers hung black bunting along the facade of the building and the flag hung at half staff. "Everyone knew him and he knew everyone," said Brian Mayer, a town employee who fought the cold breeze and the tears to hang the bunting. "It's a very sad day."
The Board of Selectmen also issued a statement expressing condolences for the department, the community and the extended family of John and Heidi Johnson.
Bailey said he cannot recall any tragic losses for the department over many years. He also said that the couple will likely be interred in Townsend and that full police officer honors are planned.
"I will always remember him how he was. He was always happy and loved his job. When he retired it was tough to lose all that experience and knowledge. But he earned it."
The post Massachusetts Police Officer & Wife Killed In Collision appeared first on Law Officer.