A Phoenix Police Department officer was killed after being struck by a vehicle in west Phoenix on Thursday.
Officer Paul Rutherford, 51, was hit while investigating a separate collision, according to Sgt. Tommy Thompson.
KTAR News reports that Rutherford died at a nearby hospital, where he was taken in extremely critical condition.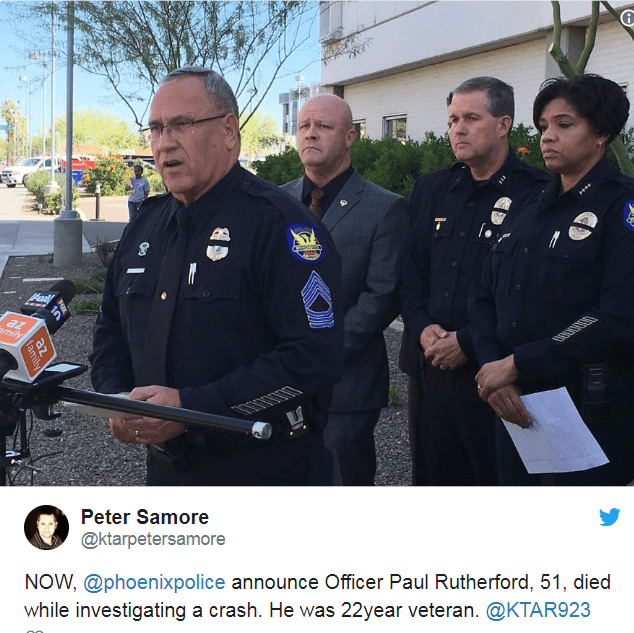 Thompson said the cause of the crash was not immediately known. The driver stayed on the scene of the crash.
Gov. Doug Ducey said in a tweet that his "deepest sympathies go out to the family and loved ones of Phoenix Police Officer Paul Rutherford."
The post Phoenix Officer Killed After Being Struck By Car appeared first on Law Officer.