CHICAGO – A former Chicago police commander has admitted he stole $363,000 in Social Security benefits over 23 years. As a result, he now faces potential prison time, according to the U.S. Attorney's office.
Kenneth Johnson pleaded guilty Tuesday to theft of government funds. Consequently, he will be sentenced Sept. 11, reported Chicago Sun-Times.
Johnson joined the Chicago Police Department in 1986. He was once praised for overseeing declining violence in the Englewood District on the South Side. But federal prosecutors charged him with the Social Security theft late last year.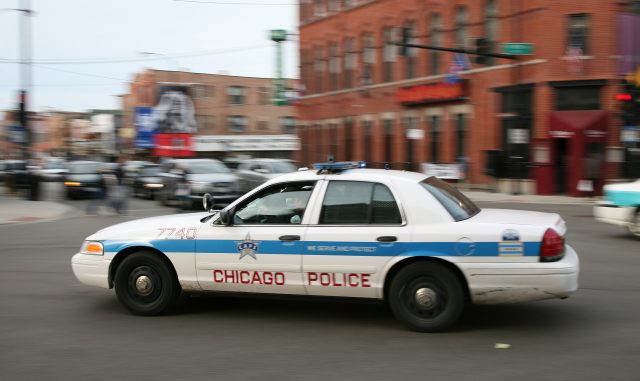 The scam began in May 1994, when Johnson's mother died, according to his plea agreement. She had been receiving Social Security benefits, which were electronically deposited into a bank account she held jointly with her son.
However, the Social Security Administration was not notified of her death. Therefore, the benefits continued to flow into the account, according to the document.
Johnson collected $363,064 in the account between June 1994 and November 2017, it said.
Chicago Police Supt. Eddie Johnson said in a statement he was shocked and disappointed when the now convicted-Johnson was charged in November.
"I knew Commander Johnson well from his efforts to reduce violence in Englewood," he said, adding that the allegations "erode the public's trust and tarnish his service to Chicago."
Police sources also said at the time the department was not aware of the theft, and the department never investigated Johnson over the issue.
The post Chicago police commander pleads guilty to bilking $363,000 from government appeared first on Law Officer.